These are a few of my favourite things
Thanks to the fabulous Ladynicci for tagging me in her post 10 Little Things. Its really got me thinking about things that have been making my life easier or happier or just a welcome addition! I thought I may be stuck and not make the 10 but everywhere I look I am spotting things that make me nod and go, "Yes, my everyday life is definitely better since I brought this into it". There is a mix of everything in here..
My toddler has eczema, it flared up last summer and we went through mountains of oral antibiotics, topical creams, steroid creams and healers. Eventually last November we found a steroid cream that took the nasty rash away, but we just couldn't find a moisturiser that would help the "in-between flare up times". Some would work but only for a week or so. Until I used Childs Farm. After a week of using this on his skin twice a day I noticed not only was his skin completely hydrated but the skin that was thinning on his face from steroid creams was beginning to appear a lot plumper! After a few weeks I spotted the familiar red spots beginning to appear on a different part of his body, I slathered the Child Farm on that night and the next morning it was gone! I have not had to use a steroid cream in a few weeks now. Something that I haven't been able to do since…well ever! Childs Farm Moisturiser is €5.45 and it can be bought in any pharmacy, I bought mine in Molloys Pharmacy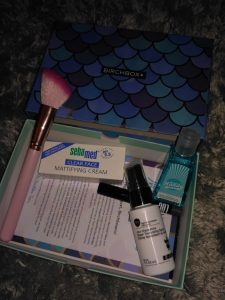 I had never signed up for a subscription service before Birchbox. I adore beauty products but I just never got the whole not knowing what you were getting every month element! That was until I signed up for one. Now I want to sign up for every beauty box and stationary subscription (which I didn't know was a thing thanks to Ladynicci!!). Honestly there is a little thrill receiving that little box to my desk every month (yes I get it delivered to work because lets face it, who needs the funny looks from the hubby for another delivery coming to the house!!), opening it up not knowing whats inside, oh its a sad little thrill I look forward to every month!!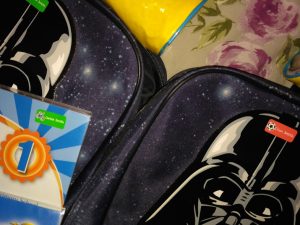 Another new activity for me this year was using name tags on the kids school books, clothes and stationary! I was the mum who sent her daughter in to national school for 8 years with her name scribbled on to her jumper and books with a biro… well no more! I was kindly sent Name Tags for the twins at the beginning of the summer and I had notions of them being firmly stuck to their new school books and clothes by July…yep that didn't happen. My eldest put them on for me last week!! But they are so so handy!! Even using a fabric marker on the care tag, after a few washes names always look like a blob of black on the tag! With Name Tags I chose different colours and different images for the boys…no more arguing over whos jumper is whos! The tags never wash off so there will be no more rummaging in the lost and found bin in the school for their jumpers!! I will always spot them! The twins are forever giving away their colours…and lets face it buying 2 pack of twist-ables every couple of weeks does add up! Their colours now proudly display their names and never again will I hear a row about how "He stole my Red!"
The School Holidays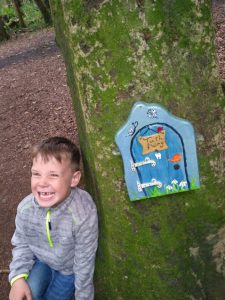 I love school holidays. Easter, Halloween, Christmas and especially Summer. I love not having routine, not having to drag the kids out of bed, pleading with them to eat one more spoon of rice crispies searching for ties and rushing out the door, giving hurried kisses and "please be good boys today" speeches. Life is much more relaxed during school holidays.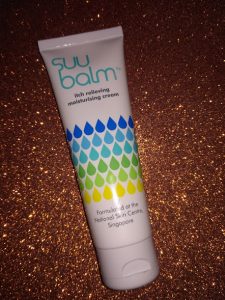 I suffer from really really itchy legs. A couple of days after I shave the regrowth literally makes me tear my skin off. It gets worse if I wear tights or gym leggings. I have tried lots of creams and they relieve the itch for a few minutes but lo and behold it always creeps back. Suu Balm kindly gifted me a tube of their product to try out a few weeks back. Honestly the stuff worked immediately but whats more than that the itch stayed away. It worked immediately and the dreaded itch didn't return. What really impressed me was relief the Suu Balm gave to my foot. I suffer from a form of dermatitis on my feet and when I say there is nothing I wouldn't do to cure the itch I mean it. I have often had to go and splash cold water on my feet in the middle of the night to cool down the itch. I have used the Suu Balm a few times when I feel that itch and it has worked, its stopped the skin crawling itch I get, especially at night. So this is a product I can safely say has made my life so much better. I have linked their website in this text if you need to try this out, if you suffer from itch this stuff works.
6. The Gym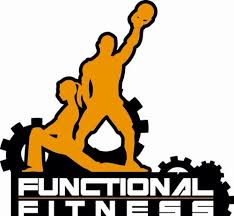 Now this is a funny one. When I go to the gym 3/4 times a week I am on top of the world. My mind is clear, my mood is good and my body is changing. I know being at the gym and eating 80/20 clean is going to make me feel amazing! BUT lately 9 times out of 10 my brain has taken over and says "You have been at work all day, go home to your kids and relax", "Don't bother getting up from 7 am class, you will have no time to get yourself and the kids ready for school and work"… now this I know is complete bull. I CAN make the gym before work, it's absolutely manic getting the kids up, running to shower, dressing the toddler etc etc etc but it is doable! Going to my gym (which is Functional Fitness FYI) makes me happy, I sweat buckets and hate every burpee but I know how I am going to feel when I try on a pair of jeans or dress up for a night out with my hubby. I am going to feel good. That is worth every drop of sweat. Now if I could just tell my brain that!!
The Gilmore Girls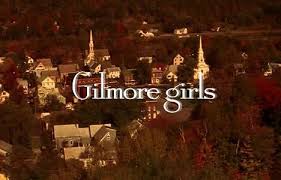 I first watched The Gilmore Girls when it first came out 16 years ago! When the twins were born the series was repeated on day time TV, just in time for their naps!! When it came out on Netflix I was delighted, I watched every episode, curled up in my bed and it happily took me away to Stars Hallow. Then I watched it again. Then I watched the new episodes, which led me on to re-watching the older episodes, I am currently on Season 7 AGAIN. I think you get the gist! Its a program that is utterly vital with a hangover! If you have a touch of the fear and you are getting a lie in by a very nice other half, mammy or friend, get yourself on Netflix and let the bad feelings wash over you!!
Coffee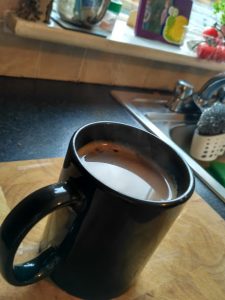 Its a basic thing but coffee really really makes me happy. I am happily addicted to the dark stuff. I cannot say how I function without it because apart from being pregnant I have never not drank 3/4 *really 5/6* mugs of the caffeinated stuff per day!
My MSc.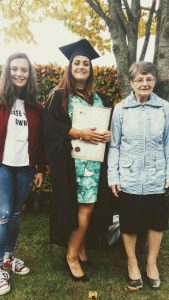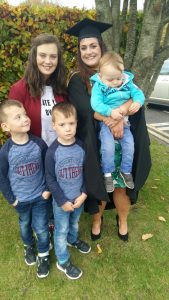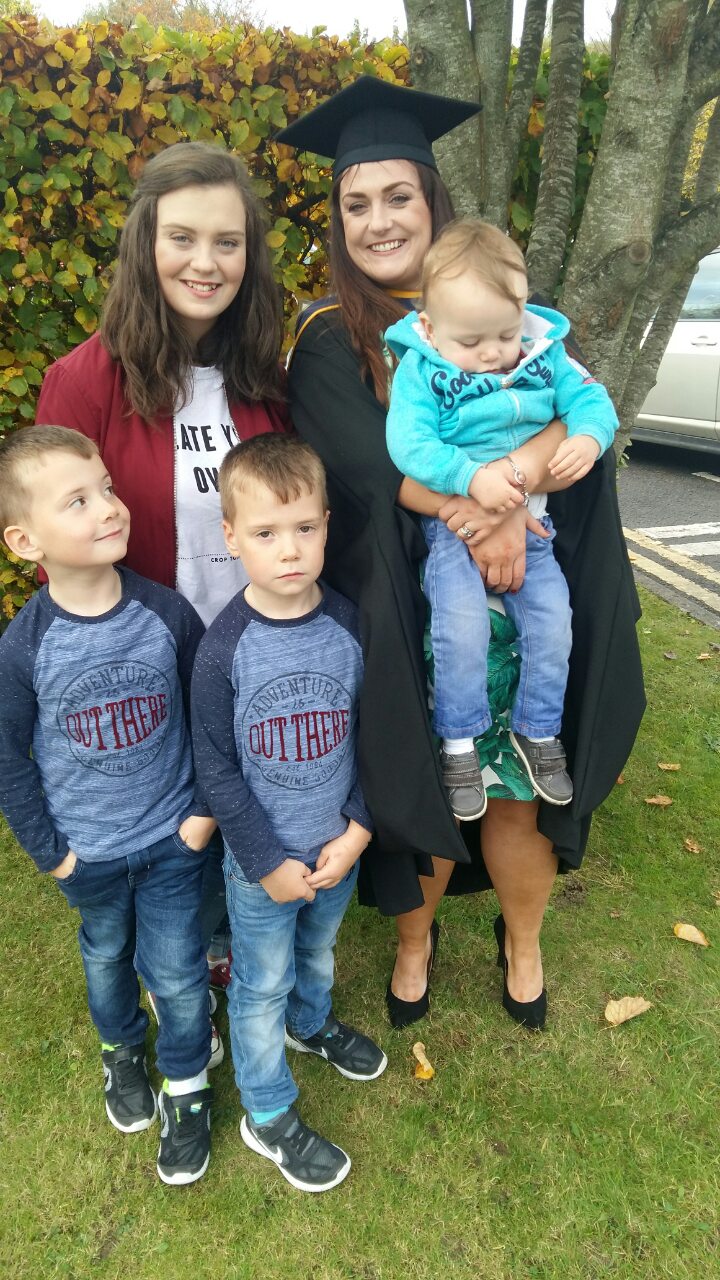 I graduated last October with an MSc. in Marketing from LYIT in front of my mam, husband and 4 kids. It was the proudest day of my life. So looking at my graduation picture surrounded by my family who supported me all the way (it was a long road, if you fancy reading! http://mumsmakeupbag.com/graduation/) is something I love to do with a big cheesy grin. I think it stems back from getting pregnant with my eldest in college, I have always had an ambition to learn as much as I possibly can.
My School Friends Whats App Group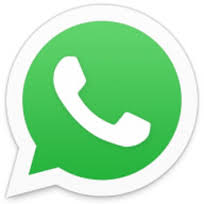 We have known each other for 22 years (at least) since 1st year of school. We have seen each other going through first boyfriends, break ups, babies, marriages and everything in between. We were friends before we had mobiles and we all maintained our friendships through the age before social media. Now if something pops into my head and it reminds me of the girls it so handy to reach out to them. It is also a good reminder that Tracey is still here, I'm not just mum, I'm the girl my friends remember from 1999.
So that is some of the things making my life happy right now! What about you? Whats keeping you happy right now? Answer in comments!
*Disclaimer I have indicated where I was sent a product to review. Image credit to whats app, Gilmore Girls and Functional Fitness*
Thanks for reading,
Tracey xxxx
Please follow and like us: