The Pippa Palette and Blank Canvas Brush Set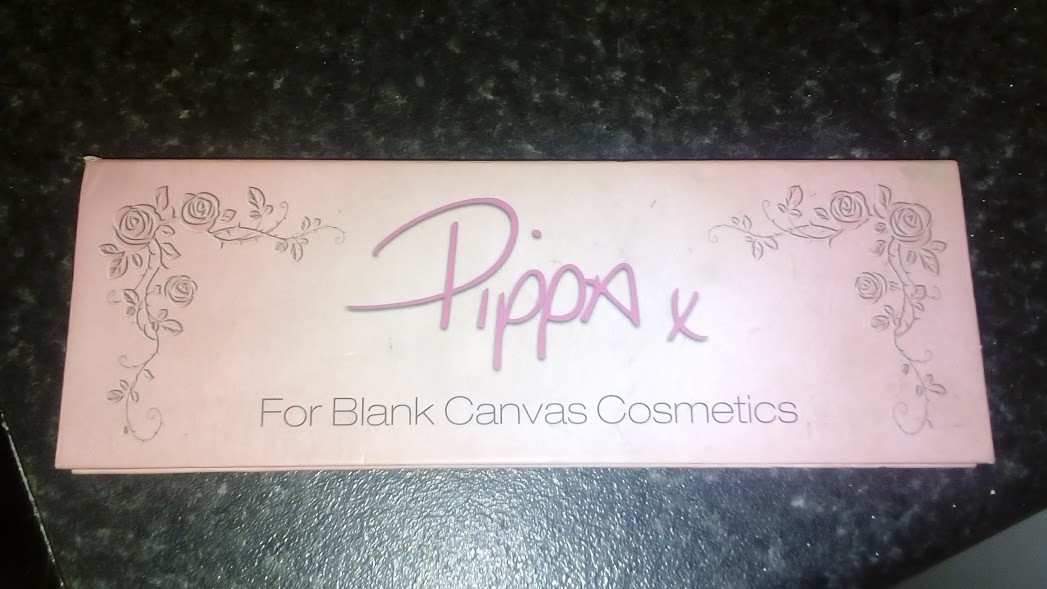 The second and third product on my hit-list is the Pippa Palette and Blank Canvas brushes! So I invested in the Pippa Palette last November, I honestly gasped every time I would see my favourite bloggers or MUAs use it and I bloody well needed it!! I ordered mine from the excellent Inish Pharmacy and for €31.45 (10% off for my first order) I received my beautiful palette along with two sample size Glam Glow Masks! Inish have an offer on their Pippa Palettes at the minute so if you haven't grabbed one yet… get Shopping! I adore this palette, all the colours are 100% up my street, to be able to do eyes, blush, contour and highlight without dragging out a load of products is so handy. As you can see I have hit pan on most of the colours, 'Ollie' was amazing as a base colour used alone or as a transition, 'Tobi' warms up the whole lid and blend out or just the crease to define, 'SuSu' was fab in the crease and outer V and along the lower lash line for a subtle smokey eye, 'DoDo' was my night-time smokey look, its looks brown in the image but on the eye takes a much more mauve colouring, it it fab and so blend-able. I used 'K.D.' for a multitude of looks: on my lower lash line, to smudge and smoke out my liquid or gel liner or to create a soft smoked out liner look for day time.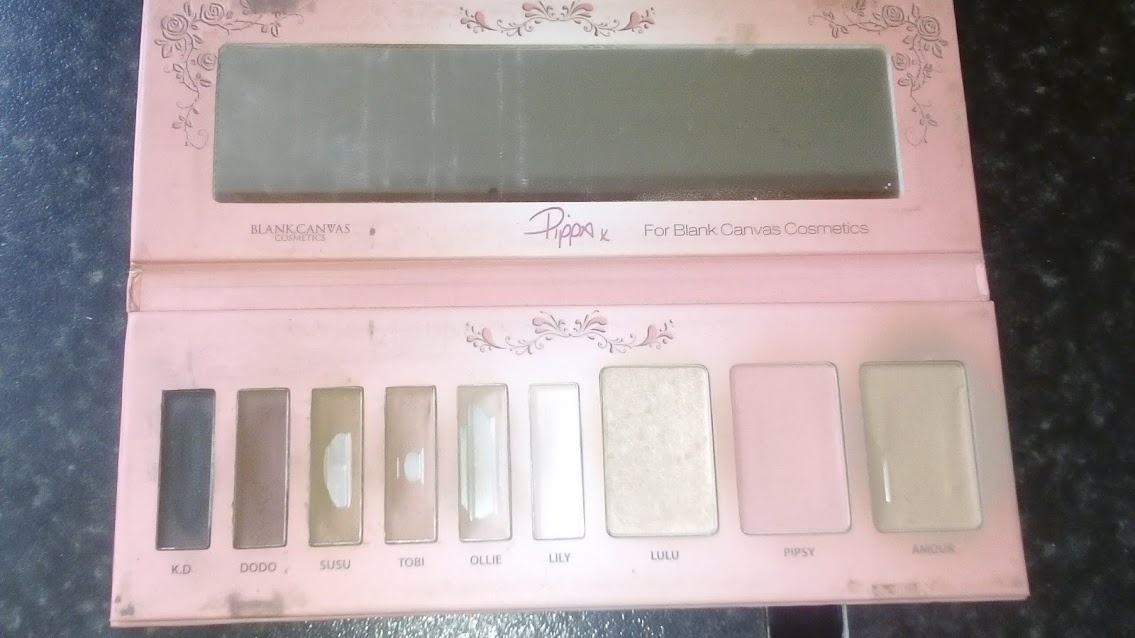 Again excuse the worn product but it proves how much it is loved! The face part of the palette includes LULU a gorgeous gold highlight that matches The Balm's Mary Lou Manizer in every way bar the price point, the blush Pipsy is so subtle and give a beautiful soft pink pop of colour to the cheeks, it is very much like Mac's Blushbaby another subtle blush. Finally the bronzer/contour is Armour a fab matte bronze again a subtle version of Benefit's Hoola Bronzer. It is so blend-able and would be good for someone who is not to confident with contouring. So I was happy out with my palette but I wanted to invest in some high quality brushes and since Blank Canvas makes the Pippa Palette, I decided to stick with that brand. Once again I bought from Inish Pharmacy the 12 piece face and eye set was the set I chose, it comes with a cup holder perfect for storage and travelling. This set includes Blank Canvas cult products like the F20 (flat top foundation brush) and the F15 (tapered brush perfect for applying contour, blush and highlight). I have added to the Blank Canvas brush family over the year with individual brushes, but nearly a year on the original brushes are in perfect condition, they can be cleaned so easily with fairy liquid or baby shampoo. In my opinion brushes are an investment, they are not cheap to buy, but if you look after them they will last longer than cheaper versions and your makeup really does sit and look much better when applied with good quality brushes.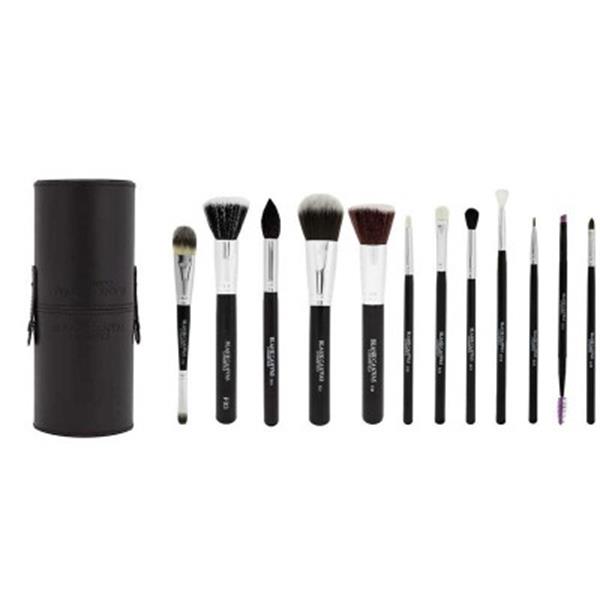 (Picture: Inish Pharmacy)

Hopefully Blank Canvas start producing single pans for the Pippa Palette, as you can see from the images some of the products have run out but not others, I will hold off re-purchasing until I hit pan with most of the powders and but right now my eye balls are missing 'Ollie'!!
T xx