So if you are following my blog since the start of the year you will know how excited I was to go back to work after being at home with the kids for almost 7 years.
I love my kids but I was never a natural stay at home mum, I love my independence always did.
I felt I lost a little bit of my spark being at home all day every day with the kids. I got lost in being Mum the bum wiper, snot cleaner, shoe put-er-on-er, drink getter, toilet trainer and general life preserver. I wanted just a little bit for me. Maybe that was selfish? My mother was all those things and a hell of a lot more and she never sought more. She had her lot and she lived with it. But from day one I knew I was more than just "Mum".
Being a mum is the hardest job in the world
Anybody that tells you its a walk in the park is a liar. End of. I am not going to list out the things that make being a mum hard because if your a mum, you bloody know well what they are. If your not yet a mum…lets keep you nice and naive for now hmm?!
So last February I prepared myself to head out into the big bad world of the workforce. I was working among adults again, chatting about grown up things that didn't involve Peppa and why they had to wear pants…well most of the conversations! It took me a long time to get settled into the new routine, it was by no means plain sailing. The twins began acting up in school and this, I knew was all due to their new little routine. All of a sudden my toddler went from being with me 24/7 to seeing me buzz around for an hour in the morning and an hour in the evening before bed. I proudly declared on the blog post I wrote at the time, that I wouldn't have the Mum Guilt…now who was naive?! You can read that here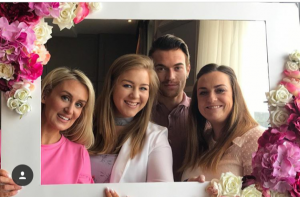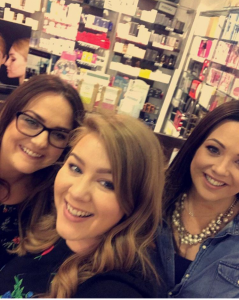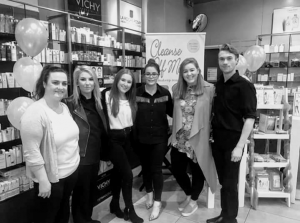 Yes I had pangs of guilt when I realised I hadn't done the boys homework with them for the past few months, now don't get me wrong. I hate homework…like, despise it. But, I felt like I had lost a mummy badge of some sort.
I realised that I didn't have the right balance in place.
I loved the work I was doing, it was exactly everything I wanted to do, but my time wasn't tilting in the direction it should have been, with the kids. No, I didn't want to give it all up and go back to being a SAHM again, but a change was definitely needed.
Then last Wednesday that decision was taken out of my hands, I was made redundant along with 20 of my colleagues. Bam. Life Changed.
I had a little over a week to become used to the fact that I was going to be a Stay at Home Mum again.
Being made redundant is a weird feeling, you almost feel like you're in limbo, the work place you are used to has changed, the atmosphere and comfort have suddenly vanished and you are left feeling stripped bare almost. Shook, numb, angry and a little bit lost. Suddenly I have to make new plans. I myself took the news of redundancy on the chin, something I have built up since we lost Grace is perspective. I rarely let things bother me too much, because I am all too aware there are things out there that a so much worse, life can get really dark sometimes, redundancy is merely a blip in comparison.
Yes my confidence took at hit and my once clear path was very fuzzy.
The evening after the bad news, I got the most amazing news. I was placed second in the parenting category in the Irish Blog Awards!! Look here I am… I was watching a live feed Kellie (from My Little Babog and winner of the Bronze Award in the same category FYI!) had on her Instagram. When they called out my name as a finalist I screamed "There's my Blog!!!" I was so excited, THEN it went so quick they called out bronze and silver categories and they called out my name again!! I got Silver. I nearly fell over. I couldn't believe it, bare in mind the bloggers in this category have been a huge influence on me and reading their work over the years has made me laugh, cry, nod my head in agreement and just feel like I had an ally in them.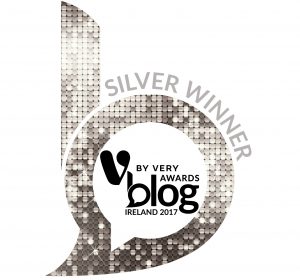 They made me realise it was normal to feel like a shit mum sometimes that nobody is perfect and being a parent is bloody hard work. Now here I was among them feeling very much like the intruder!
That lift came exactly when I needed it. It was a seal of approval for my writing because lets face it, as bloggers and writers we always question who exactly wants to read our work! It made me sit up and now the path ahead isn't as fuzzy as I thought. I have something that I can use as an escape, not everyone is lucky enough to have that. Whatever happens with the blog after today is a bonus.
So I have to agree with that old adage Every Cloud Has a Silver Lining (all of the pun intended!)
This time last week I was feeling a bit overwhelmed with my lack of work life balance, a day later that choice was swiftly taken out my hands, the day after that my little blog was recognized and celebrated by my peers.
The thing to remember is, They Make Diamonds out of Coal.
Please follow and like us: