For our Family Holiday this year we decided to head to the seaside in Ireland. I wanted somewhere like Enniscrone but further away than 8 miles!! So we narrowed it down to Kilkee in Co. Clare. Hotels are a no no anymore for us, from researching hotel rooms we need two or a connecting family room and they can be around €500 for 2/3 nights!
Where we stayed
We played around with booking mobile homes but yet again the size of the mobiles were an issue and there wasn't many available to rent on site. Air Bnb was next on the list, this was my first time booking with Air Bnb so I was a little nervous about what the place would be like. We booked this house in Kilkee and I couldn't rate it enough! For 3 nights it cost us €260. The location is smack bang in the centre of the town up a little cul de sac so super quiet, the house itself was only 6 months old and immaculate! The host Kathleen left some fab little buns and tea and coffee. There was 3 double bedrooms, 2 flights of stairs (they supplied stair gates!), downstairs toilet, bathroom upstairs and an en-suite in 3rd floor bedroom. There is all the mod cons you expect with a house rental.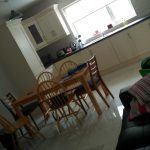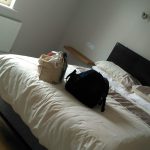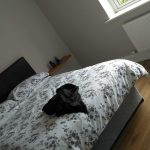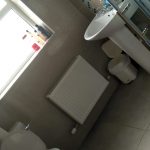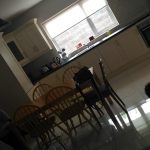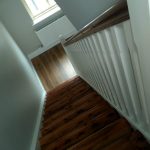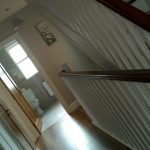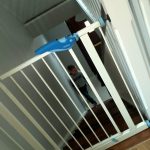 Whats to do?
The Beach was literally less than 4 minutes walk from the house, and its a gorgeous little beach ( I say little because I live beside Enniscrone and that's 5km long). Its a Very safe enclosed horse-shoe shaped beach. We were there the week before school broke up for Summer so it was quite quiet but I can only imagine how packed it can get on a hot day in Summer. There are cliff walks past the beach and the views are stunning! All along there was pools and diving boards some very brave people jump from! The cliff walk is lovely but be warned bring a buggy if you decide to do the whole walk for the little ones…and the big ones!! The views are something else to be honest. Kieran and the boys ventured down to the rock pools while myself, Chloe and Callum relaxed in the Diamond Rocks Cafe. We only had drinks and cupcakes but the menu and food looks amazing in there. There is loads of seating outside and inside with massive windows so you don't miss a thing! There is a Water World right off the beach but it wasn't opened while we were there, midweek off peak. The village itself is choc full of restaurants, bars and little nick nack shops! I even spotted a nightclub! We spent the day on the beach for our first full day and the second day was lashing rain so we got in the car and explored. We had planned on going to the Cliffs of Moher but a local patron told us to head to the Loop Head instead as the journey wouldn't be as long and there would be no queues. He was right. We drove along the Loop Head Drive and it brought us along so many treasures! You can go on a Dolphin Tour, Visit Loop Head Lighthouse and stop along some really gorgeous villages along with way. We stopped by the lighthouse and I made it up four steps before my phobia of steps kicked in!!! On a good day you can see Kerry apparently from the top of the lighthouse (I took their word for it!). We walked around the museum and learned about the history of museums. The most fascinating part of that trip was the giant sign EIRE made out of rocks during the second world war so German bombers knew we weren't goo old blighty!! I am a history nerd so standing there and seeing it was fascinating, standing on the cliff edge was cool too!!
There are loads of things to do around that area if you have more time to spend, you can do a Fr. Ted tour, visit the Burren, get a ferry across the Shannon estuary to Kerry, Limerick is a stones throw away! We were tied for time so we stayed local to Kilkee.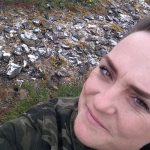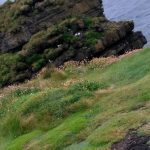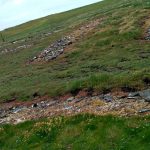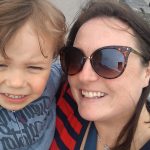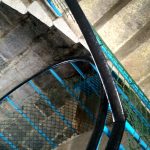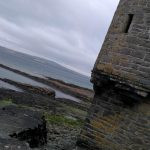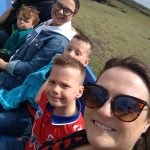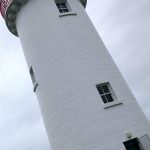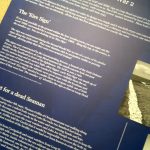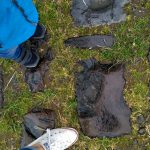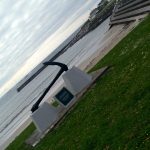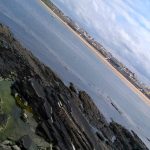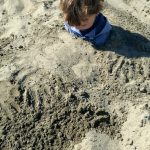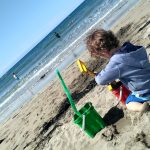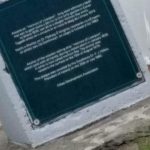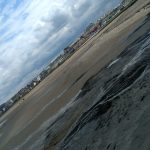 Where to Eat
Okay so the fabulous Adelle over at Dodees to Daiquiris (a Kilkee expert!) had me warned that Kilkee is expensive to eat in and she was not wrong. On the first day we went into Kilrush to Tesco to stock up on cereals, breakfast food, bread and the essentials we needed. We thought if we had breakfast and lunch in the house and just went for dinner we would cut food costs (its expensive feeding six people in a restaurant!). The first night we went to Myles Creek for dinner, it is a large old style pub and the menu looked good, the usual stuff for kids. The food itself was nice enough but the bill was 96 quid!! Crazy expensive in my opinion. We only had a main each and myself and Kieran had one drink each from the bar. It was lovely but not nice enough to pay nearly one hundred euro for burgers and chips. I mentioned the Diamond Rocks above and although it looked gorgeous I only had drinks, but first impressions were good. The second night we went to Naughton's Steak and Seafood we sat outside as it was a glorious evening. I judge most places by their kids menu, if they have put effort into it nine times out of ten it'll be good. Naughtons did not fail us, the kids menu was full of fish, pastas and small portions of the adults menu. Kieran, Chloe and Cian got the fresh fish and it looked amazing. Jamie and I got huge fresh burgers and Callum got plain pasta with a delicious garlic bread, we had a couple of drinks from the bar and it came to under €70! Much better and the owner was so helpful telling us where to visit etc. The last night we had decided to go to the local Chipper Nolans, it was always packed and it was cheap, the chips were delicious and dad's wallet wasn't hit as hard!!
There is a pizza place on the main street (by the way all these restaurants were literally 30 seconds walk from each other and our house! and it has 12″ pizzas for €10! Perfect to feed some hungry kiddies after a day in the ocean!
There is a good few pubs scattered along the main street and they all have outside seating. There is a small supermarket and there seems to be an amusement arcade but I don't think it opened during the week off peak anyway!
So that's it, my review of our little holiday! After the crazy first half of the year travelling all over the country campaigning for the Repeal of the 8th Amendment our energy and finances were struggling so this little stay-cation was perfect!
There is still a few weeks left in the summer holidays! Why not get away for a couple of nights before the uniforms, lunches and early mornings (boo!!) to Kilkee!
Tracey xx
Please follow and like us: