The Field & the Boys

So I am a townie through and through and proud of it. Kieran the long suffering hubbie as some of you might be aware is from the country, Cavan to be precise. The country was an eye opener for me and at the start I did not take to it…looking out and only seeing fields and cows, hills and the neighbouring parish did not float my boat. Over the years I mellowed to it and the thoughts of living in the country actually sat well with me. When the twins came along it was lovely to see them throwing on their wellies and going to feed to cows with their Grandad and they seem to adore it.
I remember lots of Christmas's when Chloe was little before the boys came along I would catch Kieran wandering down the farm aisle in the toy shop looking nostalgically and a little longingly and the tractors and all the different attachments that came with them! The boys never played with toys for long, they never had the concentration and half the time the toys were just not durable enough for them, they would be in pieces within hours… sometimes on Christmas Morning! Callum is different, he is gentler and adores to play and use his imagination with toys.
So when the lovely people at The Field asked if I would like to review some of their products I jumped at the opportunity, I had the twin's love of Farms but lack of access to them in a large-ish urban town and Callum's genuine love of play. I had heard of The Field on the Late Late Toy Show last Christmas and you can imagine poor Kieran's face when he saw the little boy reviewing it!! "Oh I would have loved that as a kid" he said. To be fair even coming from a townie it looked class.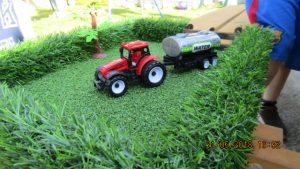 A Roscommon Dad listened to his three year old's request for somewhere to graze his toy animals and he had a light bulb moment! Padraic came up with a solution which involved his already established artificial grass business, he made the field and the hedges and a beautiful wooden gate. Simple but Perfect!
The product and company went from strength to strength and you can read more about it here >>> the original field morphed into The Half Acre field, the field paddocks, the compound and the Grass Roll.
The beauty of this toy and the magic behind it is the fact that it involves no batteries, fancy lights and noises, no levels to pass or plastic. The only accessory you need for The Field is toys your kids already have in their toy boxes and lots and lots of imagination!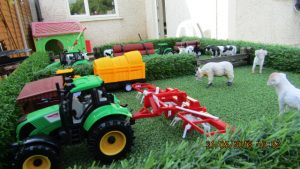 Its hard wearing, durable and can go from being a working farm to the scene of a dramatic All-Ireland Final featuring Mayo Vs Cavan (Mayo wins every time of course!) in minutes. At this present moment I am staring at the Field Farm and it looks to have been a golf course recently…there are golf balls sitting on it!
What did they think
My three received the Field Farm and the Half Acre…this was perfect as Callum could play away with his cows and sheep while the boys staged a battle on their Field Farm, cow against cow, farmer against farmer…I don't know what the prize or the competition entailed nor did I ask!! During the gorgeous weather we have been having we put the two fields together and all three boys had a field each and played away.
This was testament to how durable the toy actually is… it was brought in and out every day, through a narrow back door and not one blade of grass has come loose or gate hinge broken!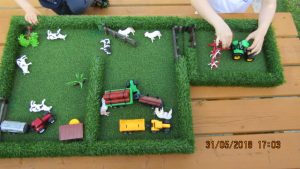 Should you buy?
So would I recommend the Field products? Absolutely. Parents know themselves how much plastic can gather in corners, toy boxes, under beds that becomes broke or batteries die, the wheels are pulled off, the heads are pulled off, missing pieces etc. etc. The Field is different, its interchangeable, it can be a Farm, a Football field, a golf course and all that's needed is a child's natural imagination! It can be stored away neatly on its side or under beds/couches easily. The 1/2 acre was carried over to their Nanny's on a sleepover so hassle!
You can purchase the Field all over the country here is a list of Stockists in fact The Field is set to launch in the United States this September (2018)! What an amazing achievement for this local family business!! All stemmed from a Three year old boy and his Dad's imagination! You can read more about this fantastic news here.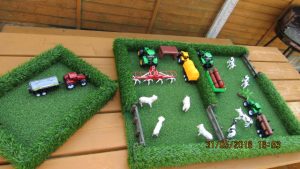 Fancy winning one?
If you Fancy getting your hands on a 1/2 acre field for yourself (and your kids!) answer the following question:
"How many toy fields make up the ultimate field collection? Hint: Check out the Field's Website for the answer www.thefield.ie"
Leave the answer in the comment box or on my facebook page linked below…  you can enter as many time as you wish, share with your friends from my Facebook Page!!
** I was sent the Field in return for an honest review. All opinions are my own (or that of my kids in this case!) and I have not received payment in return for this review**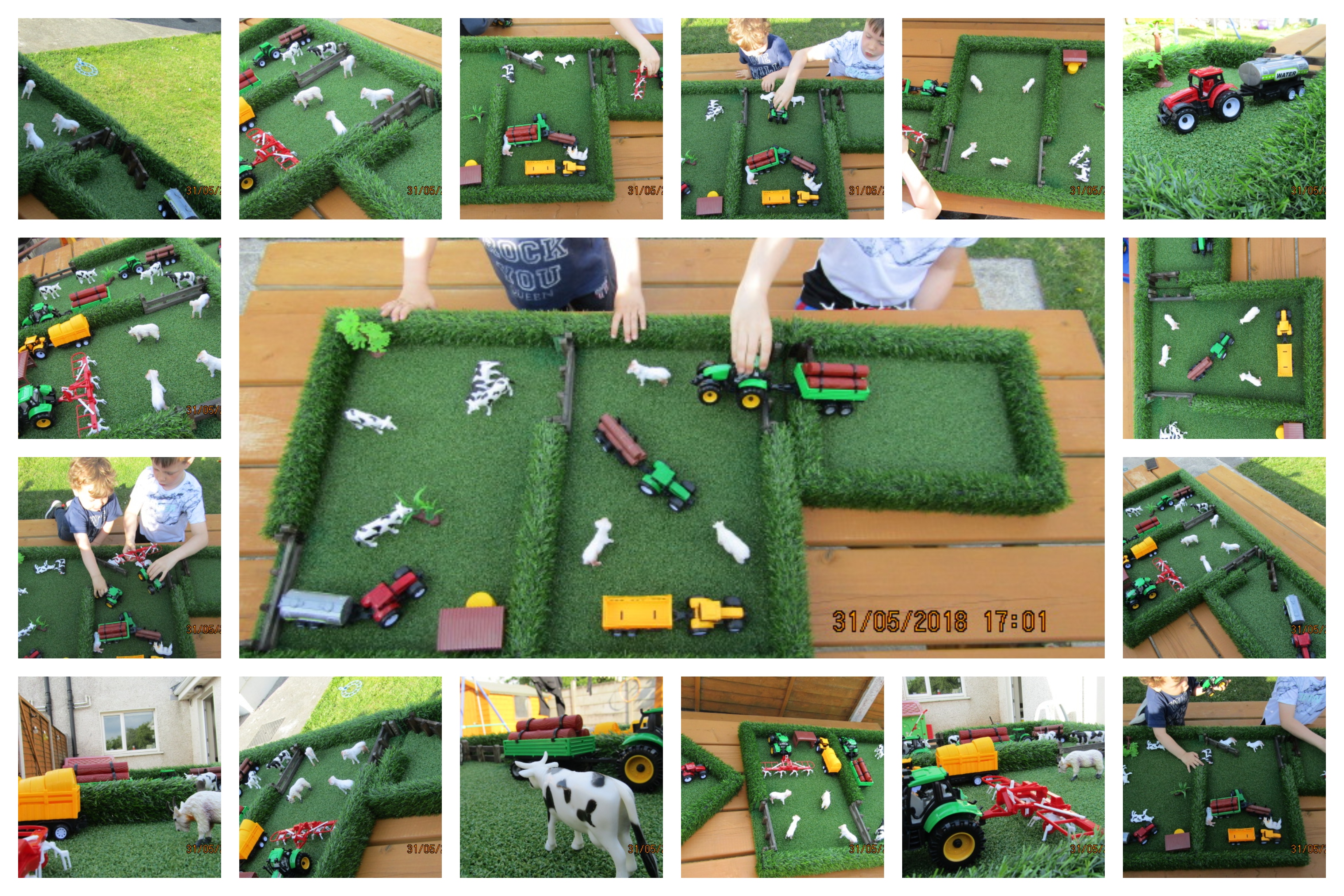 Tracey x
Please follow and like us: