The Maybelline eraser eye concealer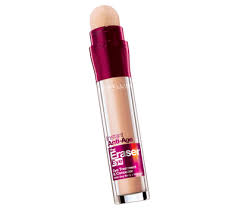 It was Pippa O'Connor's snaps that put me on to this product. I had been using NYX and the Catrice concealers for a while but they both left that wrinkled and dragged down look under the eye. The first time I used this I knew it was perfect for me, I apply this product before my foundation and it works really well patted out with a beauty blender. It goes on so light and creamy.
I did apply the concealer over after my foundation a few times but the two liquids never 'married' well together in that order. It always looks more 'flawless' when I apply concealer first.  I also used a small concealer brush to apply and blend but the tried and tested way was applied with the sponge applicator on the bottle top and blended out with the beauty blender ( I use the Real Techniques one I purchased this in Molloys Pharmacy).
As well as being as excellent product to erase the dark under-eye most of us has it does conceal very well on any blemishes or discolouration. There were a few times when I had a humdinger of a spot and needed to go in with industrial strength cement never mind concealer and in this case I used the Amazing Cosmetics concealer to hide whatever I needed hidden.
The concealer lasts a good bit too, I would use my concealer probably 5 days a week and I had it for a good number of months on each purchase. It costs €11.99 in Boots, but I try and buy it when they are doing offers on Maybelline products and that way I have no choice but to try new products! Boots are doing an offer on Maybelline at the minute actually, buy one get second half price!
I use the shade 'light' as I am quite pale, there are only two shades to choose from at the minute the other slightly darker shade is 'Nude'.
So short and sweet review of my fav concealer this year and probably for 2017 by the looks of things! There are links attached to the post if you want to purchase or need more information, if you want to know any more please don't hesitate to contact me here or on Facebook or Instagram!
Hope you enjoyed
T xx
The Pippa Palette and Blank Canvas Brush Set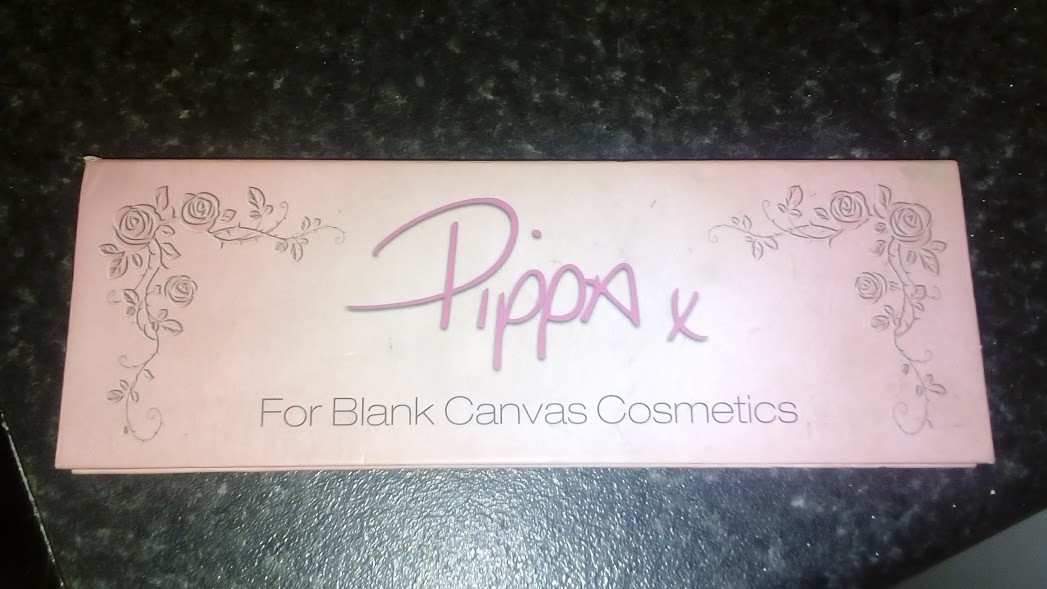 The second and third product on my hit-list is the Pippa Palette and Blank Canvas brushes! So I invested in the Pippa Palette last November, I honestly gasped every time I would see my favourite bloggers or MUAs use it and I bloody well needed it!! I ordered mine from the excellent Inish Pharmacy and for €31.45 (10% off for my first order) I received my beautiful palette along with two sample size Glam Glow Masks! Inish have an offer on their Pippa Palettes at the minute so if you haven't grabbed one yet… get Shopping! I adore this palette, all the colours are 100% up my street, to be able to do eyes, blush, contour and highlight without dragging out a load of products is so handy. As you can see I have hit pan on most of the colours, 'Ollie' was amazing as a base colour used alone or as a transition, 'Tobi' warms up the whole lid and blend out or just the crease to define, 'SuSu' was fab in the crease and outer V and along the lower lash line for a subtle smokey eye, 'DoDo' was my night-time smokey look, its looks brown in the image but on the eye takes a much more mauve colouring, it it fab and so blend-able. I used 'K.D.' for a multitude of looks: on my lower lash line, to smudge and smoke out my liquid or gel liner or to create a soft smoked out liner look for day time.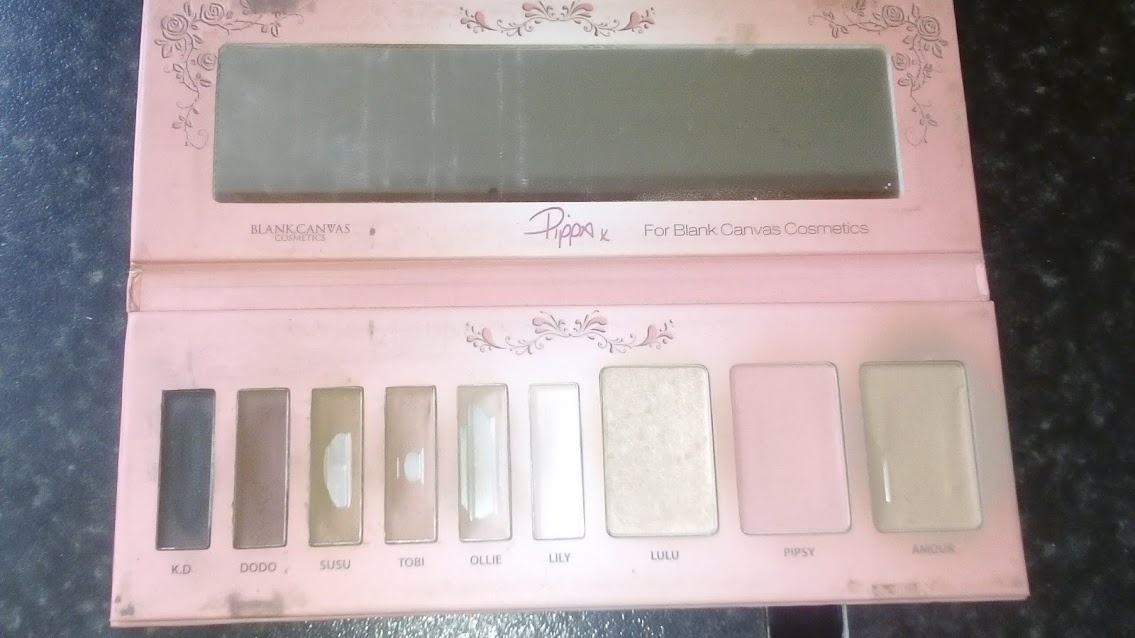 Again excuse the worn product but it proves how much it is loved! The face part of the palette includes LULU a gorgeous gold highlight that matches The Balm's Mary Lou Manizer in every way bar the price point, the blush Pipsy is so subtle and give a beautiful soft pink pop of colour to the cheeks, it is very much like Mac's Blushbaby another subtle blush. Finally the bronzer/contour is Armour a fab matte bronze again a subtle version of Benefit's Hoola Bronzer. It is so blend-able and would be good for someone who is not to confident with contouring. So I was happy out with my palette but I wanted to invest in some high quality brushes and since Blank Canvas makes the Pippa Palette, I decided to stick with that brand. Once again I bought from Inish Pharmacy the 12 piece face and eye set was the set I chose, it comes with a cup holder perfect for storage and travelling. This set includes Blank Canvas cult products like the F20 (flat top foundation brush) and the F15 (tapered brush perfect for applying contour, blush and highlight). I have added to the Blank Canvas brush family over the year with individual brushes, but nearly a year on the original brushes are in perfect condition, they can be cleaned so easily with fairy liquid or baby shampoo. In my opinion brushes are an investment, they are not cheap to buy, but if you look after them they will last longer than cheaper versions and your makeup really does sit and look much better when applied with good quality brushes.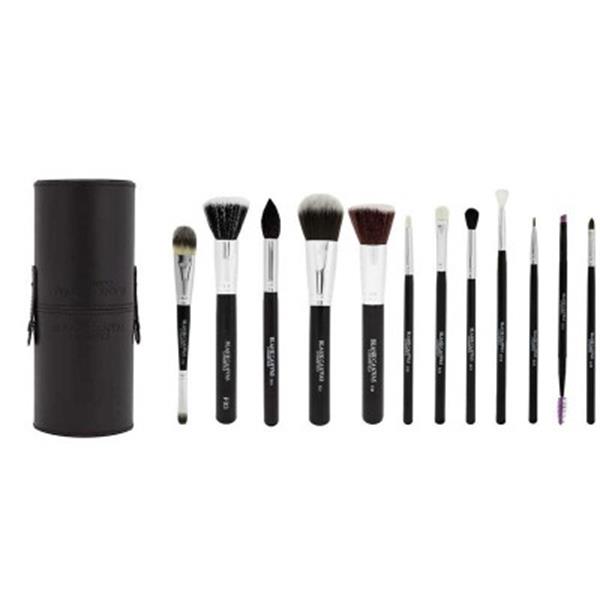 (Picture: Inish Pharmacy)

Hopefully Blank Canvas start producing single pans for the Pippa Palette, as you can see from the images some of the products have run out but not others, I will hold off re-purchasing until I hit pan with most of the powders and but right now my eye balls are missing 'Ollie'!!
T xx
La Roche Posay REDERMIC (R)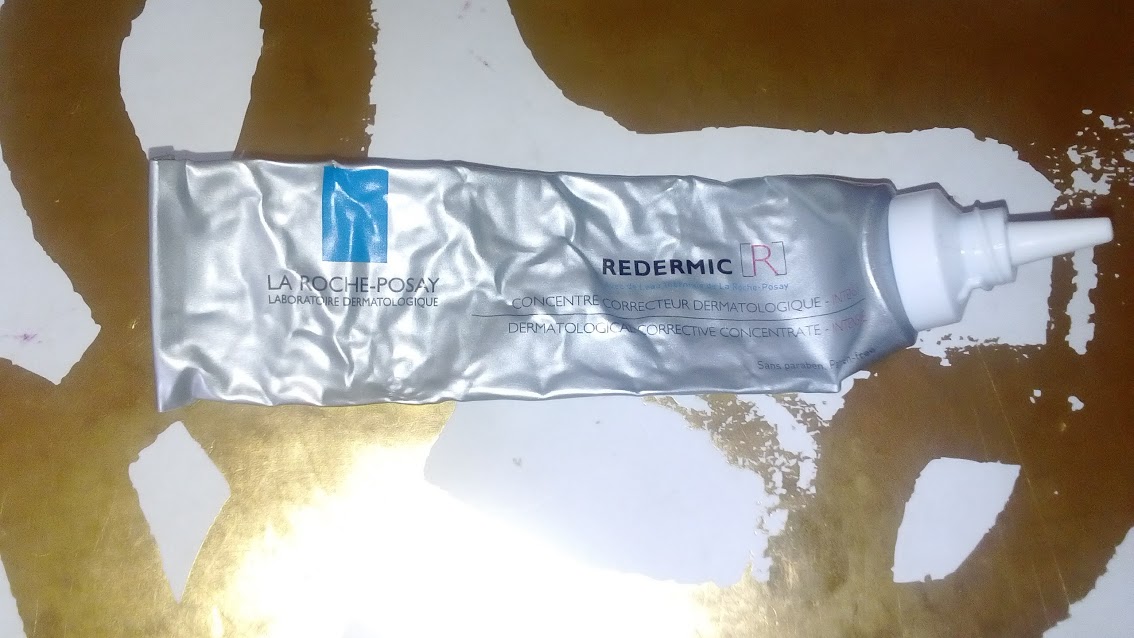 Excuse the absolute hack of the tube but it shows signs of much love. I bought this in Cara Pharmacy at a Marissa Carter Masterclass on the recommendation of Marissa. Its basically a wonder product. I have an oily t-zone and pores you could sink a battleship in, I have fine lines around my eyes and a really annoying deep-ish line between my eyes (this is mum's angry line!) as well as forehead lines that can be annoying with certain foundations. SO when I heard this product not only smooths out fine lines and wrinkles but shrinks pores (pores cannot close unfortunately) and brightens the skin I was sold. It was €34.95 and I have had it since very beginning of May and have used it every night since. I was told to start this product very carefully as it contains Vitamin A and our skin needs to adjust to it. So I put it on once a week for 2 weeks, twice a week in the third week and so on until you are using it every night after your serum or oil and your skin is happy with it. You are advised to use an SPF of at least 50 with this product and if you are going into hot sun avoid using it while there. Also this product is not suitable for pregnant or breastfeeding women as it contains too much vitamin A. All the "sciency" advise (and images of nice full tubes of the product!!)  you can find here .
I love this product. I am re-purchasing as soon as I come back from holidays (spending emargo until then). It smoothed out and filled in the line between my eyes, my pores are much smaller and the fine lines around my mouth have seen huge improvement. My skin wasn't as grey as it was, it helped brighten my skin up and my foundation went on so much better as a result. This for me is a cult product. I will probably use this for a long time to come. There is a Redermic R especially for the eye area that I will be purchasing next. Goodbye 34 hello 21 again!